Ener-Chi Pendant
SRP: PHP 6,800
DP: PHP 3,800

The Ener-Chi Pendant is the newest upgraded carrier of the iPro-tect 24/7, making it the world's first mobile round-the-clock protection against bacteria, viruses and ElectroMagnetic Field (EMF) radiation. Ener-Chi Pendant is infused with subatomic technology, electromagnetic and subtle energies that lessens the harmful impact of EMF radiation, helps improve body's natural balance, flexibility, stamina, performance and endurance. It also aids in renewing of cells and strengthening of the immune system.



Note:
This website is not intended for the US market and in territories where an official Alliance in Motion Global international business center is in place. Refer to our
Terms & Conditions
.
Powered by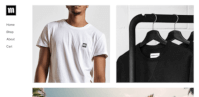 Create your own unique website with customizable templates.
AIMGLOBALNETWORK